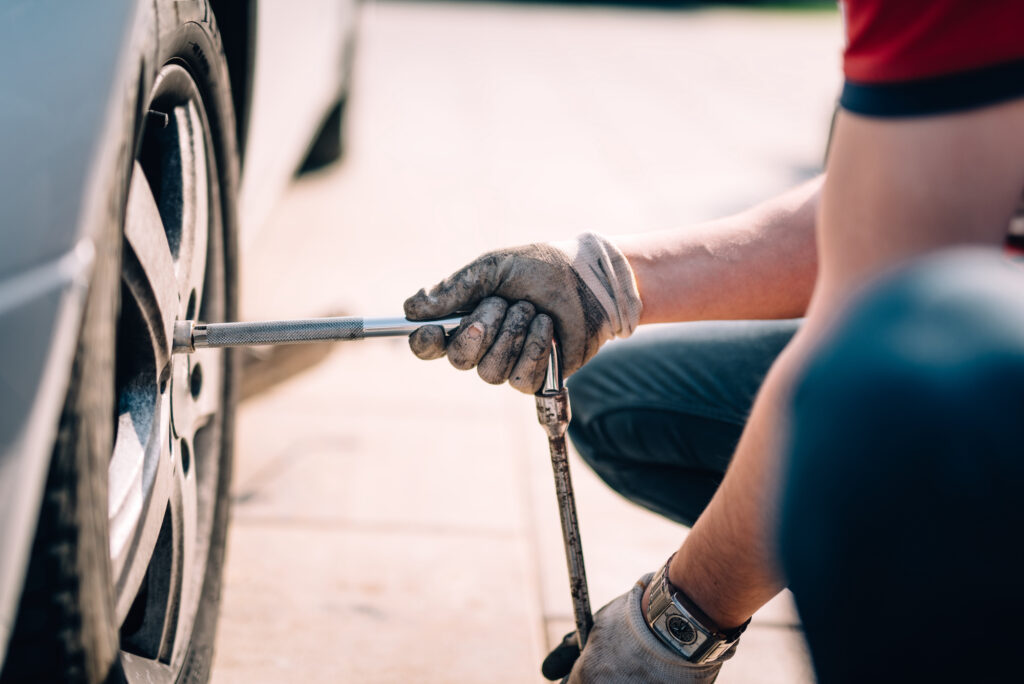 Tire rotation involves changing the positions of a vehicle's tires on a regular basis in order to maintain them and promote safety. It may also be necessary to keep tire warranties valid. Tire rotation is essential for ensuring proper performance.
No matter what make or model you drive, getting your tires' rotated consistently is essential for extending your tires' lifespan. Keep reading for more information on this service, its important for your vehicle. Our experienced technicians at Mustang Elite Car Wash & Lube Center can help you with tire rotation. Reach out at any time to request information!
Five Benefits of
Tire Rotations
Extending the tread life of the tires:

Rotating the tires helps to distribute wear evenly, which can help extend the tread life of the tires and save you countless dollars spent on tire replacement in the long run. If you're looking to lengthen your tires' lifespan we can also perform a nitrogen service, which prevents tire pressures from fluctuating in harsh conditions.

Improving vehicle performance:

Uniform tire treads and even wear can improve traction and handling, which can enhance overall vehicle performance, including braking and cornering. This is especially important when driving on dangerous, slippery roads.

Enhancing safety:

Maintaining even  tread wear can improve the vehicle's stability and handling, making driving safer overall.

Preventing tread cupping:

Consistent rotation can help avert tread cupping, which can reduce tire traction and create noise and vibration. If you want a smooth, quiet ride, tire rotation is a wise idea.

Maintaining warranties:

Some tire warranties may require regular  rotation in order to remain valid. Check with your tire manufacturer for details.