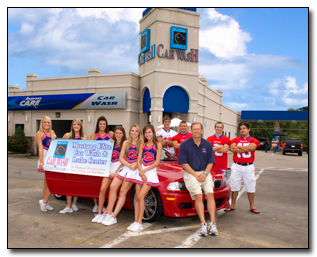 As local business owners and committed Southlake residents, we believe in supporting the schools and philanthropic organizations that serve the Grapevine, Colleyville, and Southlake residents and communities.
We are especially dedicated to supporting our area's schools and athletic teams which play such an important role in shaping the lives of our children and young women and men.
If your sports team, cheerleading squad, or booster group is looking for a fund-raiser, our wash book fundraising program is perfect.
We provide a book of 10 car washes at a 50% discount. The booster club, cheerleading squad, or athletic organization can resell each car wash coupon at whatever price they choose and keep the profit.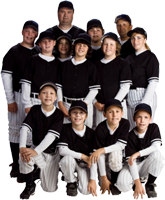 "This is a great fundraising opportunity Our team raised more than $700 in a couple of weeks by selling something that people actually need and want."
Gina C., a Summer League mom
For consideration, please email requests and information about your group or charity to feedback@mustangelitecarwash.com or mail it to PO Box 93501, Southlake, TX 76092.
---
Mustang Elite Car Wash is honored to give back to our community through these area organizations:
AMBUCS
Carroll Education Foundation
Children's Miracle Network
Colleyville Middle School PTA
Colleyville Women's Club
Covenant Christian Academy
Dragon Youth Football and Dragon Youth Cheerleading
Durham Elementary School
Eubanks Intermediate/Dawson Middle School Band
GRACE
Grapevine Dad's Club
Grapevine-Colleyville-Southlake Mom's League
Grapevine HS Booster Club
Grapevine HS/Colleyville Heritage HS/Southlake Carroll Project Graduation
Grapevine HS Hockey Club
O.C. Taylor Elementary-Colleyville
Rockenbaugh Elementary
SNAP
Southlake Baseball Association
Spirit Xtreme Booster Club
Susan G. Komen
Timarron Ladies Member/Guest