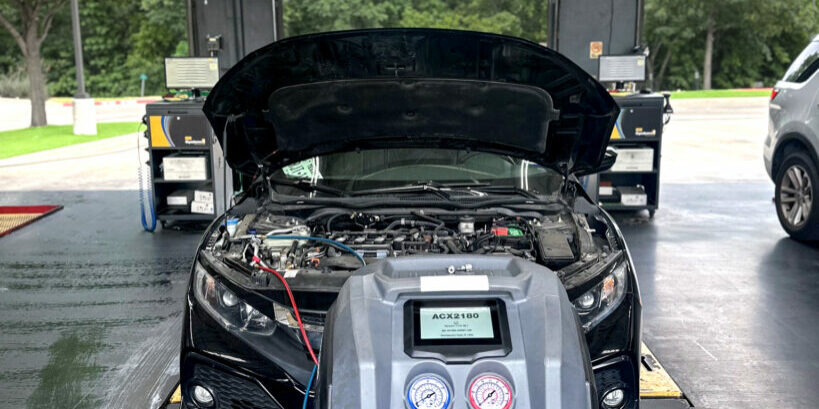 Do you need an air conditioning service such as a car AC recharge? Taking your car to the shop for a refrigerant exchange might be necessary.
An AC service ensures your car performs at its best and prevents potentially hazardous refrigerant leaks. If you suspect your AC is performing poorly, it's best to have this air conditioning service performed by our experts at Mustang Elite Car Wash & Lube Center.
Benefits Of A
Refrigerant Exchange
Aside from the upgrade in cooling performance and reduced odds of further damage, there are several benefits to having this particular AC service performed by one of our seasoned professionals at Mustang Elite Car Wash & Lube Center.
Improved fuel efficiency:

An air conditioning system that is working properly can help to reduce the load on the engine, improve fuel efficiency, and result in less cash squandered when it's time to take your car to the pumps. Can't beat paying less for gas!

Extended lifespan of the air conditioning system:

Regular maintenance, which includes performing refrigerant swaps, can help to extend the lifespan of the air conditioning system.

Environmental benefits:

Some coolants, such as R-22, have a high global warming potential and are being phased out due to their impact on the environment. Replacing these refrigerants with more environmentally friendly alternatives can help to reduce your vehicle's carbon footprint.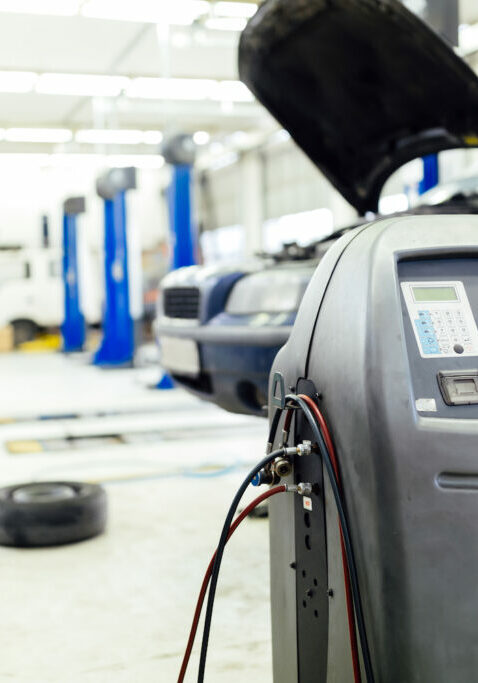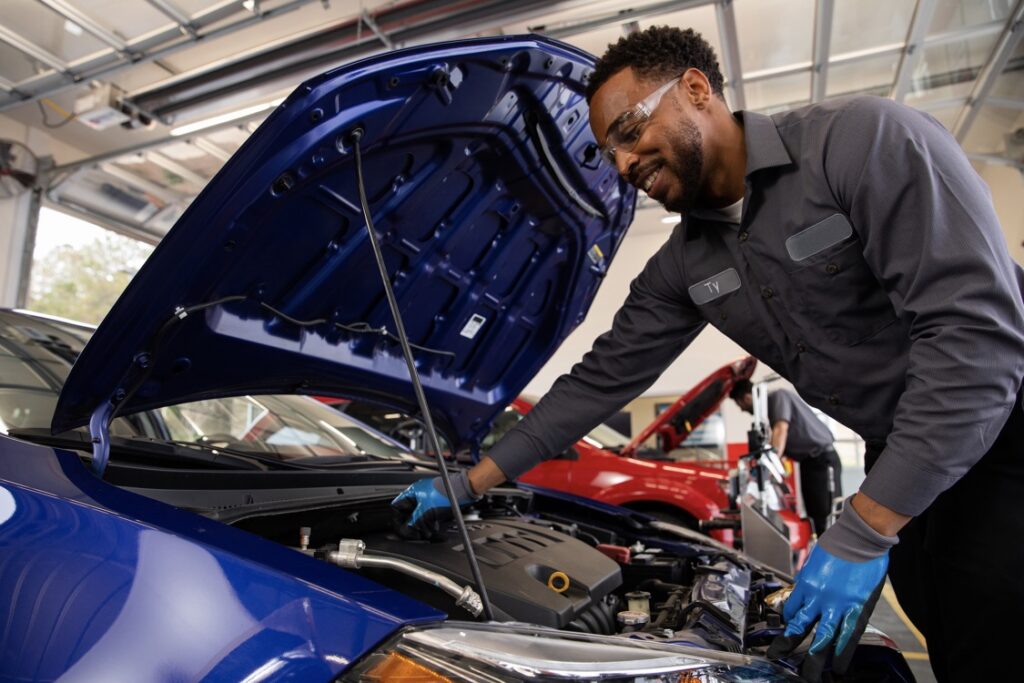 Why Do I Need An
A/c Service or Recharge?
A coolant exchange is important because it plays a crucial role in the functioning of the AC unit. It's responsible for absorbing heat from the air inside the vehicle and then releasing that heat outside the vehicle through the condenser.
If this is contaminated or has leaked out, your vehicle's air conditioning will not be able to effectively cool the air inside the vehicle.
In addition to reducing the effectiveness of your car's AC, a low refrigerant level can also cause damage to the system. The compressor, which is a key component of the air conditioning system, relies on the proper flow of fluid to function properly.
If the refrigerant level is low, the compressor may become damaged due to a lack of lubrication, which can lead to costly repairs or even the need to replace the entire air conditioning mechanism of your vehicle.
Frequently Asked
Questions
Please Contact Us If You Cannot Find An Answer To Your Question.
Refrigerant does not expire, but it can become contaminated or lose its effectiveness over time due to various factors, such as exposure to heat. If it leaks, the coolant becomes contaminated, and the car's AC system performs poorly.
This coolant is stored in sealed containers that are designed to protect it from heat, but if the container is stored in a very hot environment, it may be affected.
There are several refrigerants that have been banned or are being phased out due to their impact on the environment. We're committed to sourcing our products from sustainable suppliers and reducing environmental damage.
Your car AC recharge will be performed using environmentally-sound products. Beyond this, improving your car's performance reduces waste, further decreasing the environmental impact of driving.
A vehicle refrigerant exchange or car AC recharge is a service in which the refrigerant in your car's air conditioning system is replaced. It's an air conditioning service necessary for your car to pump out cold air in the summer. The refrigerant is a substance that is used to cool the air inside the vehicle, contained in a closed system of pipes and components within the air conditioning system.
During the AC service, one of our technicians will first evacuate the old refrigerant from the system using specialized equipment. We'll then refill the system with new refrigerant, making sure to properly charge the system to the manufacturer's specifications.
The technician may also check for leaks in the system and inform you if any are found. After the air conditioning service is complete, the system should be working properly again.