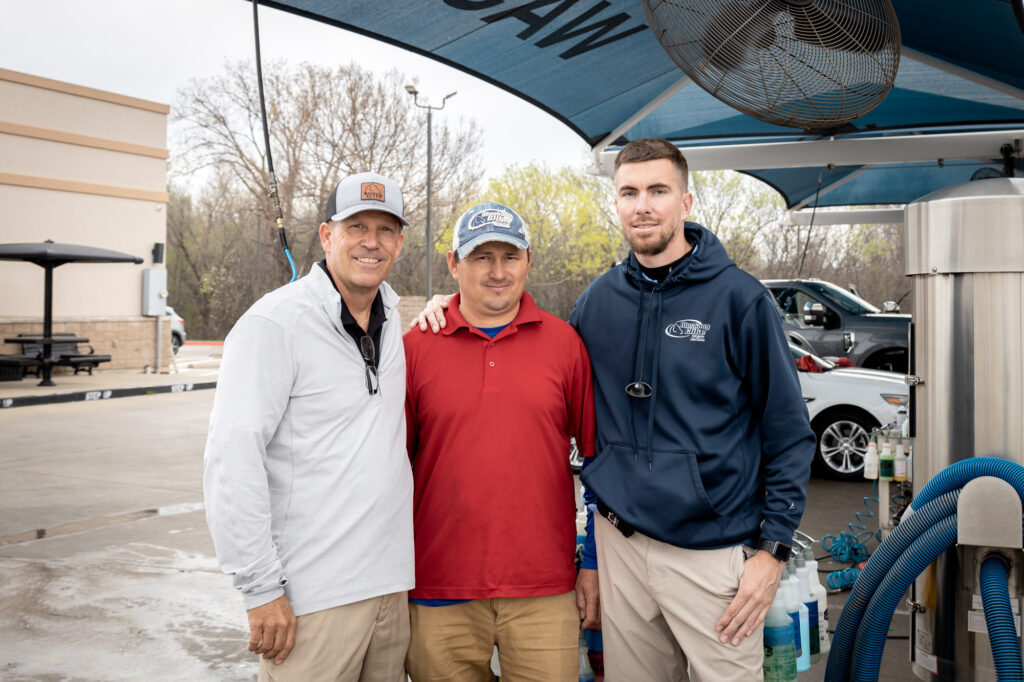 Mustang Elite Car Wash & Lube Center is a local family-owned business that has been in successful operation since the mid-nineties.
Our newly renovated customer area is as welcoming as your family room with comfortable seating and a full screen television. Catch the news, watch some sports, or even get the best shoeshine in northeast Tarrant County.
In this fast-paced world, we make it easy for you to multi-task. Our lobby gift store offers an ever-changing array of well-priced greeting cards, merchandise and refreshments.
We are environmentally responsible. We recycle, reuse, and reclaim and do business with suppliers who employ green initiatives.
The car wash provides the highest quality interior cleaning, exterior wash, tire treatments, and detailing services for your car, van, SUV, or truck.
Our quick lube oil change experts can change your oil or fluids while you wait. We stock a wide variety of replacement filters, bulbs, and wiper blades and also perform Texas State Safety and Emissions Inspections.
As local business owners and committed Southlake residents, we believe in community involvement and support the schools and philanthropic organizations that serve the Grapevine, Colleyville, and Southlake residents and surrounding communities.
Mustang Elite invites you to join our birthday club to receive a free car wash anytime during the week of your special day.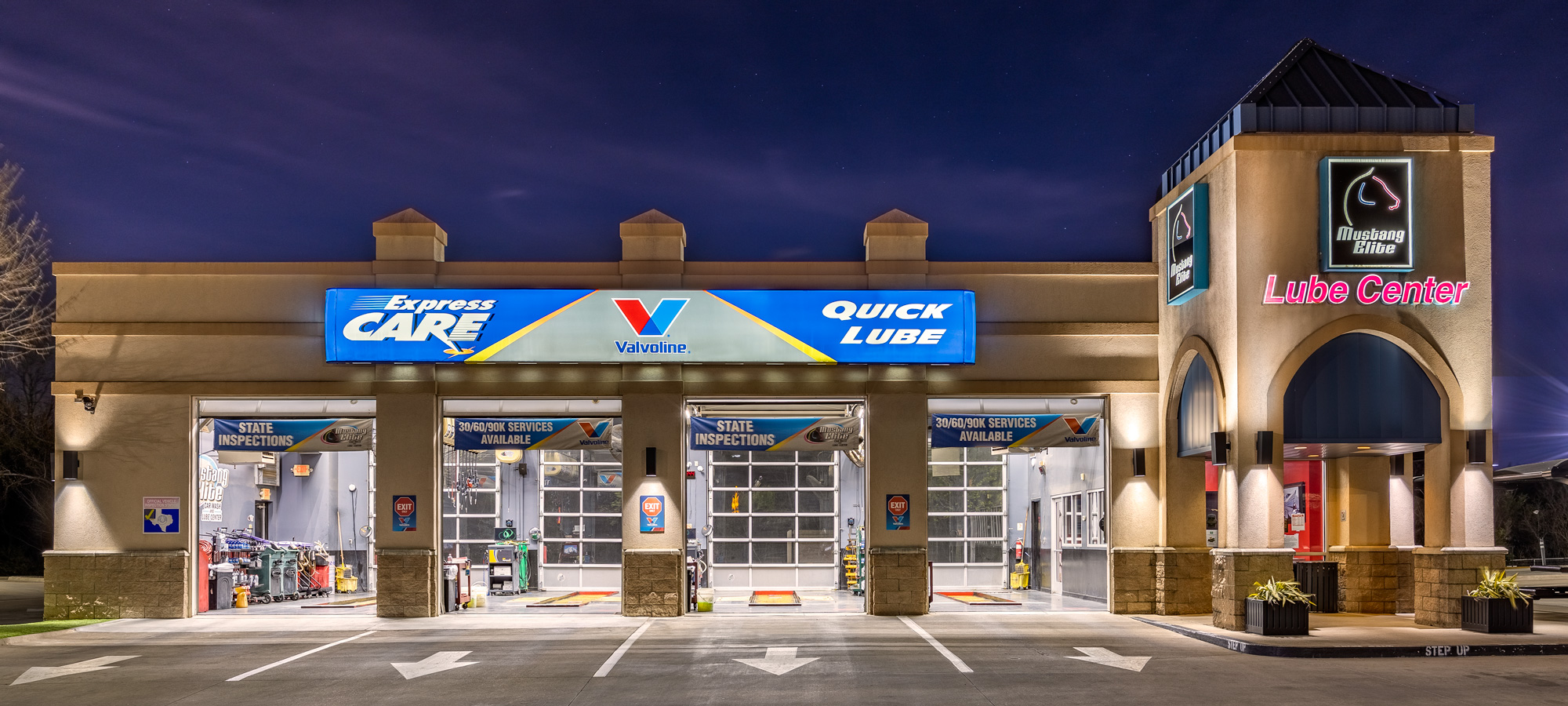 A Message From
Jenny & Eric Warden
We purchased Mustang Elite Car Wash & Lube Center in November of 2007 with the idea of building a successfully running operation into a state-of-the art comprehensive business.
When our families asked us "Why a car wash?" we told them that we wanted to work together in a business that supplies high quality services directly to the general public, our friends, and family in the close communities of Colleyville, Grapevine, and Southlake.
Thanks to more than 50 long-standing, dedicated employees, we provide the best car wash, detailing, and under the hood oil change services around. We are as dedicated to the employees as they are to our customers. We know that without such a great staff, we would be just one more place to wash your car or change your oil.
We take our responsibility to the community and the environment seriously. As residents of this area for the last 25 years, we have put down roots here. Our children have grown up in these communities and we want to do our part to support those who have supported us. We welcome the opportunity to support local school districts, booster clubs, athletic programs, and the charities that have such a positive impact on us all. We practice green initiatives and deal with suppliers who share our priorities.