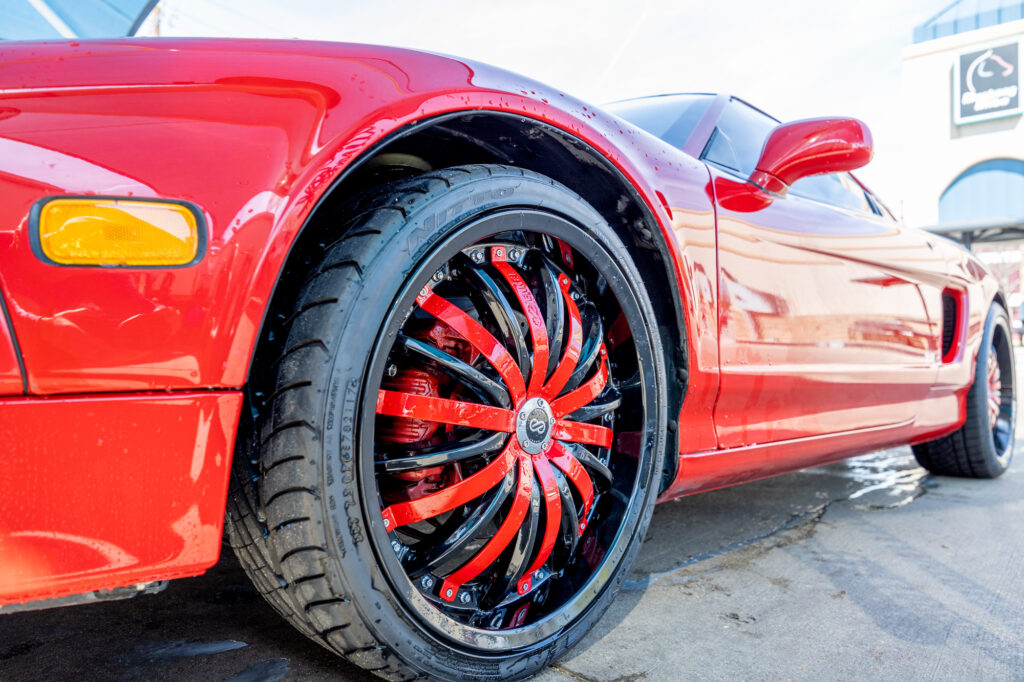 Mustang Elite Car Wash & Lube Center specializes in car detailing services. We'll have your vehicle sparkling like new in a matter of hours.
Our unique advantage lies with our environmental commitment; meaning we're equipped to handle the chemicals involved in a thorough car cleaning. Our detailing services are great to combine with other car care services. Get an oil change or fuel system cleaning. Check your AC with our cooling system service or replace air filters and wiper blades.
And, don't forget about our gearbox service, state inspections, and automatic transmission top offs! Schedule a detailing service plus any necessary add-ons today.
Triple Crown

Our Triple Crown service is an affordable way to clean your car inside and out! A triple crown service is performed at the car wash while new wiper blades can be installed at our lube center as a great finishing touch.

Express Hand Wax

Our express hand wax will make your car shine while tidying up the interior, too! A hand wax does not include interior services unless you purchase specific extra services. If you're in to get state inspections done, why not get a wax, too? 

Express Hand Wax And Super Clean

This is our full Triple Crown package with a hand wax included! Add on an oil change to get your car road ready. You'll always get the best bang for your buck at Mustang Elite Car Wash & Lube Center! 

Light Compound & Wax With DA

We'll use a dual action (DA) buffer to remove scratches and apply high quality wax. If you're a perfectionist and want to clean up minor imperfections to your clearcoat you want this!

Express Carpet Shampoo

If the carpets of your vehicle are in dire need of a wash, this is what you want. We'll shampoo your car mats and carpeting for a fresh, like-new car smell. 
Express Leather Seats Condition

If your leather seats are already clean, we'll treat them with conditioners to keep them soft and supple.

Express Leather Seats Clean And Condition

We'll use a gentle cleaner and then condition your seats for long-lasting softness.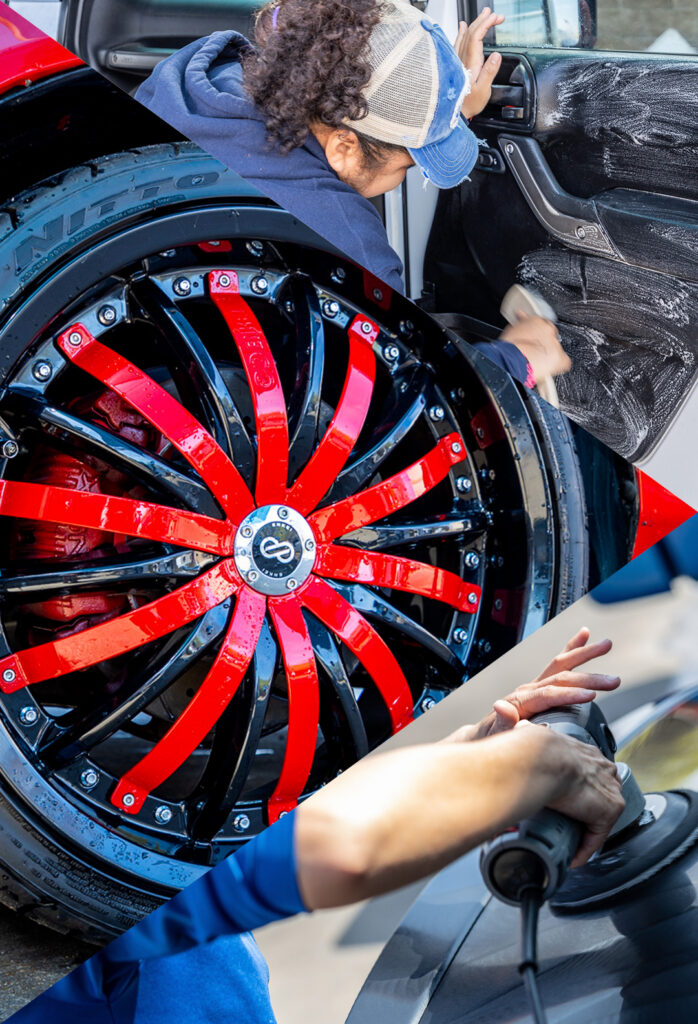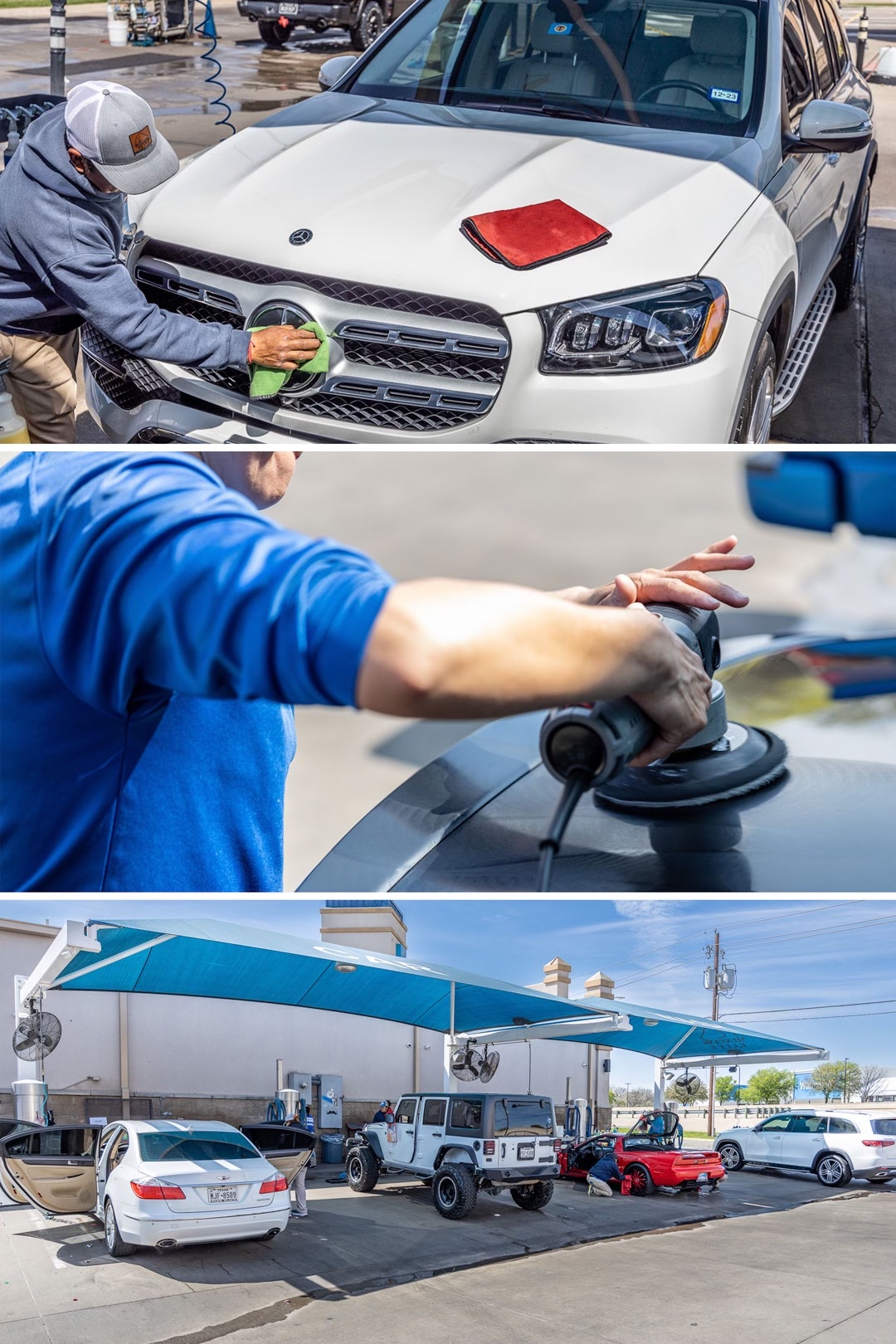 Express Seat Shampoo

Have fabric seats? We'll thoroughly shampoo them to remove dirt, light stains and spills.This service makes an immediate noticeable difference to the look of your interior. 

Express Interior

Our express interior service will use compressed air to blow away dust, crumbs, and other debris from your seats and dashboard. We'll also treat your dash, doors and console with vinyl cleaner.

Complete Interior

We will give a thorough clean to every surface inside your car! We'll shampoo carpets and fabric seats, clean and condition any leather, and clean plastic and vinyl surfaces.

We don't just stick to the passenger compartment either. We do the trunk, too! Get ready for your car to shine from the inside out!

This service is great to combine with a cooling system service or replacement of air filters to get your car road-trip ready. The lube center provides cooling, air filters, etc. 
Complete Detail

Our complete detail includes all services in our complete interior package, plus a complete glass clean, undercarriage spray, wheel cleaning, and exterior wash and wax. 

This is our complete package, guaranteed to give your car that just from the lot feel.

Engine Clean

Most owners forget about the engine compartment. It can make a big difference, especially if you're trying to sell your car!

 We'll clean your engine with degreaser to remove grease and grime. We'll use compressed air and then dress it for that clean new car appearance. .

The runoff from an engine wash can contain some nasty stuff-our environmental commitment means we're better equipped to handle it than you might be at home.

Hand Wash

If you have a vintage or show car, you'll probably want a hand wash instead of putting your car in the car wash. We'll wash the full exterior of your car with mits  and gentle soap.

Great to combine with one of our waxing services!