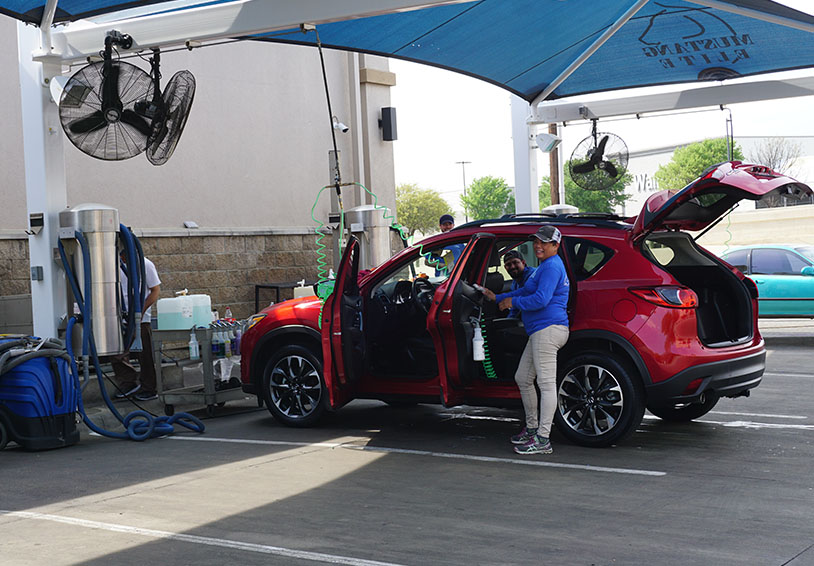 We know the most valuable asset and success of any business is its employees. We believe our family culture promotes a comfortable working environment which translates in to a service and experience for our customers unmatched in our industry. Our employees and team members are considered an extension of our family and the proof is in the retention. We're committed to training and promoting from within. Our commitment to our staff is to provide a safe, clean and environmentally conscious work facility. We will never compromise integrity for profit or personal gain and will always search for new and improved technology. If you have a strong work ethic, enjoy serving others and our value system matches yours then please proceed to our on-line application.
At Mustang Elite, we work as a team to satisfy our customers in a pleasant and respectful working environment. We provide competitive compensation, training, full- and part-time hours, and encourage growth from within.
Our customers and business partners are important; our employees make us who we are.
Mustang Elite is an equal opportunity employer.