Fuel System Products
Complete Fuel System Treatment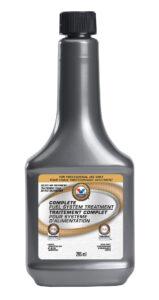 Valvoline Complete Fuel System Treatment is a premium formula containing powerful synthetic cleaners that help restore maximum power and performance. Removes power-robbing deposits that interfere with proper engine operations.
Once-a-year treatment
Helps eliminate rough idle, hesitation and knocking
Reduces need for higher octane gasoline
Lowers exhaust emissionse
---
Valvoline Easy GDI First Defense Fuel System Cleaning Kit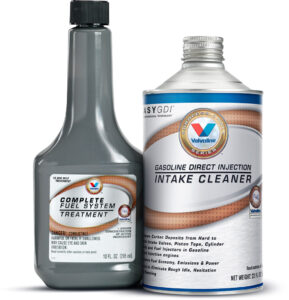 Buildup of carbon deposits on intake valves in GDI engines is unavoidable.
Left unchecked, these deposits can cause:
Loss of power
Loss of fuel economy
Hesitation
Rough idle
Greater emissions
Valvoline's Easy GDI removes these carbon deposits and keeps your engine running smoothly.